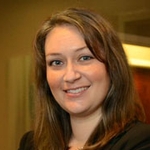 You may have heard of Contractor Team Arrangements ("CTA") that can be used to pursue General Services Administration ("GSA") Schedule contract opportunities, but do you know how a CTA can maximize your ability to qualify for government contracts? CTAs are distinct from traditional prime contractor-subcontractor relationships and joint ventures, and they provide different methods for making your company a more attractive offeror.
A CTA allows two or more GSA Schedule contractors to team together for GSA Schedule opportunities, and all CTA members are considered prime contractors for any procurement awarded to the CTA. To use a CTA, all CTA members must hold the GSA Schedule contract relevant for the opportunity the CTA is pursuing. Since all members of the CTA are considered prime contractors, proposing as a CTA will allow the agency to consider the past performance of all CTA members as prime contractor experience. In a procurement where the experience of the prime contractor is assigned more weight than the experience of proposed subcontractors, having multiple companies that are considered the prime contractor could increase the amount of relevant past performance your team has.
Additionally, once your CTA is awarded an order or blanket purchase agreement, the CTA members should be able to consider their experience earned under the CTA to be prime contractor experience. One wrinkle is that, since a CTA is not a distinct legal entity, the CTA's prime contract will usually be in the name of the CTA's team lead. As a result, CTA team members will often enter into task orders with the team lead to memorialize which CTA member will perform which CTA projects. However, even if a CTA member's name is not on the prime contract, it is a prime contractor for the work awarded to the CTA. You can explain in your proposal that your work was performed as a prime contractor, and including a task order from the CTA team lead can demonstrate what work you performed on the prime contract. Gaining experience from a CTA can make your proposal more attractive than if you just had subcontractor experience, which will maximize your ability to get future government contracts.
To learn more about using CTAs for GSA Schedule opportunities, join us on September 20, 2018, for a webinar on this topic.
About the Author: Julia Di Vito practices in the areas of government contracts, litigation, and labor and employment. She may be reached at [email protected].