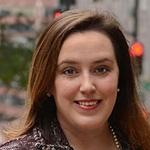 In a welcome step towards regulatory conformity, on December 4, 2018, the FAR Council finally issued its proposed rule to bring the FAR into compliance with the statutory requirements of § 1651 of the NDAA for FY 2013, which governs limitations on subcontracting. The proposed rule will conform the FAR's limitations on subcontracting clause, FAR 52.219-14, with how SBA performs the calculation, codified at 13 C.F.R. § 125.6.
The proposed rule signals an end to two years of relative uncertainty for contractors regarding whose limitation on subcontracting calculation should apply to their contracts—the FAR's or SBA's. The old formula still found in the FAR calculates compliance based on the prime contractor's cost of personnel; the new formulation found in SBA's current rule (and adopted by Congress) follows a calculation based on total contract revenues. The new SBA formulation also adopted the much-publicized concept of counting work performed by "similarly situated" entities towards compliance.
The proposed rule also adopts consistent applications of the limitations on subcontracting and nonmanufacturer rules, as found in SBA's regulations. Once the proposed rule is finalized, the FAR will clarify that limitations on subcontracting and the nonmanufacturer rule do not apply on small business set-aside contracts valued at or below $150,000, but that they do apply to set-aside and sole source awards under the other small business programs, regardless of dollar value (i.e., all HUBZone, 8(a), SDVOSB, and WOSB set-aside or sole source awards, even those under $150,000).
In an additional important development, on December 3, 2018, DoD issued a class deviation, effective immediately, to implement SBA's formulation of the limitations on subcontracting and nonmanufacturer rule for all DoD contracts awarded to small businesses or under SBA socioeconomic programs. The deviation requires DoD contracting officers to use specified alternate clauses in all set-aside procurements, which follows the language included in the proposed rule. This means that for all DoD procurements, SBA's formulation of the limitations on subcontracting and nonmanufacturer rule now govern, at least until the proposed rule to the FAR is finalized. We'll see if the civilian agencies follow DoD's example in implementing a similar class deviation for their set-aside procurements.
About the Author: Katie Flood is counsel with PilieroMazza in the Government Contracts Group. She may be reached at [email protected].