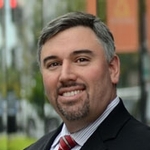 Back when you started your small business, and the very prospect of making payroll for the month was nerve-wracking, you probably never imagined that your company might actually become too successful. Now, as you get closer to midsize, this very concern may have crossed your mind.
Once a company's revenues exceed the size standard for its industry, it is no longer afforded the federal protections and opportunities of a small business, and it graduates to "midsize," the undefined middle ground between being a small business and being competitive with the large, billion-dollar businesses that otherwise dominate the industry. Companies that graduate from SBA's business development programs are better equipped to compete in this market, but it is still a struggle for all small businesses, especially for those whose revenues grow too high too quickly. The growing trend of agencies consolidating procurements by issuing fewer, but larger, task orders acts as a double-edged sword for small businesses. This practice not only excludes more small businesses from federal contracting opportunities, but the contracts are so large that they push those few, successful offerors to the top of their industry size standard.
Small business owners who are faced with this problem and lack the tools to compete in the market of other than small businesses are forced to choose between a few, less than ideal options: they can purposely stop growing their companies to remain small; sell their companies to large businesses (often for less than what the company is worth); or simply go out of business. These options are bad for our economy and are in opposition to SBA's mission statement.
On April 26, 2018, a subcommittee of the House Small Business Committee held a hearing on this issue. Subcommittee Chairman Steve Knight indicated that we can expect legislation to be introduced on this topic, but he did not indicate which specific measures he favors.
These measures could include the following potential legislative actions, several which were suggested by the panel:
Requiring small business government contractors to pursue both federal and private sector contracts—this best practice would help develop more robust companies that can compete more effectively in the mid-tier market without depending solely on federal contracts, a model not unlike the 8(a) business mix rules.
Instituting a "3 of 5" rule—Allow size standards to be calculated with the average revenue of the lowest three of the past five years rather than a simple average of the past three years.
Raising size standards across the board for all NAICS codes.
Allowing primes to subtract subcontracts from their receipts for the purpose of calculating size since they are not actually performing the work or receiving the benefit—this may also open up the possibility of other subtractions, such as other pass-through costs for value added resellers or similar business expenses.
Allowing companies to subtract research and development expenses from their receipts for the purpose of calculating size, so they are reinvesting substantial revenues in the continued success of the company.
Do you have further ideas to help small businesses successfully grow into mid-tier companies? We would love to hear them! You can reach Cy Alba at [email protected].
About the author: Cy Alba is a partner with PilieroMazza and is a member of the Government Contracts and Small Business Programs Groups. He may be reached at [email protected].