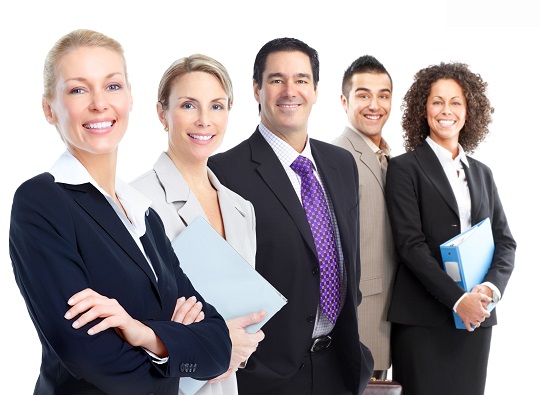 Congratulations! You're already successfully operating your business as a small disadvantaged business in accordance with the Small Business Administration's (SBA) regulations, perhaps as a part of SBA's 8(a) Business Development Program, enabling you to compete for certain federal contracting opportunities. But are you taking advantage of all the opportunities available to you
Many state and local agencies, as well as a multitude of private companies, also have goals or requirements to set-aside contracts for businesses that are owned and controlled at least 51 percent by minorities. Depending on your customer base, you may be missing out by only targeting contracts at the federal level.
While some entities may allow you to self-certify as a minority-owned business, others require you to be certified by a third party. The certification process generally involves submitting detailed information about your business, as well as supporting documents to the certification authority and may also include a visit of the business to verify information in the application.
Requirements to qualify as an eligible minority-owned business vary by program, so you may need to apply for multiple certifications to be eligible in different locations. For instance, most states and some local governments (e.g., Baltimore, Chicago, Austin, New York City) have a Minority Business Enterprise (MBE) program which requires certification through the appropriate state or municipal agency. Other MBE programs, such as those for Tennessee and the City of Philadelphia, accept certifications from SBA, or other state or private organizations, reducing the paperwork and wait times to get into those programs.
Another avenue to capture state set-aside contracts is through the state's Disadvantaged Business Enterprise (DBE) program. The federal Department of Transportation requires that departments that receive DOT funding, such as state transportation agencies, spend at least 10 percent of funds for certain projects on contracts with minority-owned businesses. Every state has a process to apply for the DBE program, and in some cases, the state's MBE program will accept DBE certification.
Finally, many private companies earmark contracts for minority-owned businesses that are certified by a third party. The National Minority Supplier Development Council (NMSDC) is one such third-party certification organization that uses uniform standards nationwide and has over 460 corporate members (including large companies such as Apple, Microsoft, Verizon, and Wells Fargo, just to name a few) which recognize its certification. NMSDC uses similar procedures to public agencies, requiring the business to submit an application and supporting documents to the appropriate regional affiliate and go through a site visit.
These public and private programs offer an excellent way for minority-owned businesses to expand their customer base locally and nationwide and to create new relationships with large commercial partners. If you're looking to take advantage of the countless opportunities existing outside the federal contracting world specifically aimed for minority-owned business, it's worth investing the time to get certified for these programs. PilieroMazza is here to help if you need assistance understanding and navigating the process.
About the Author: Jackie Unger is an associate with PilieroMazza in the Government Contracts Group. She may be reached at [email protected].