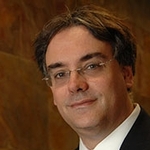 Compliance with the requirements of the Truthful Cost or Pricing Data statute ("TCPD"), which is still commonly known as the Truth in Negotiations Act, has been a significant burden to many small business contractors. Under TCPD, federal contractors are required to submit "certified cost or pricing data" to the contracting officer prior to the award of negotiated contracts where (i) the price exceeds a specific threshold and (ii) an exception to the requirement is not applicable. If there is a significant increase in the contract price as a result of the cost or pricing data not being complete, accurate, or current as certified, the government may seek a price reduction from the contractor.
There are several changes to TCPD requirements for Department of Defense ("DoD") contracts that have been proposed or will be going into effect. While one upcoming change will decrease the burden of TCPD compliance for some federal contractors, another proposed amendment will likely increase the burden of complying with TCPD requirements.
To begin—the positive news. Although this development is known to many federal contractors, Section 811 of the National Defense Authorization Act ("NDAA") for Fiscal Year ("FY") 2018 increased the threshold by which offerors are required to submit certified cost or pricing data from $750,000 to $2,000,000 beginning after June 30, 2018. While there is yet to be a corresponding change to the Federal Acquisition Regulation ("FAR"), DoD is implementing the change through a Memorandum issued by Shay D. Assad, the Director of Defense Pricing/Defense Procurement and Acquisition Policy, on May 31, 2018. Through this Memorandum, DoD also issued Class Deviation 2018-O0015, which included contract clauses to be used in lieu of FAR clauses 52.215-12 and 52.215-13 for DoD contracts with respect to subcontractor certified cost or pricing data. Under these new clauses, a contractor may request that a DoD contracting officer modify a prime contract entered into prior to July 1, 2018, so that subcontracts entered into after July 1, 2018, are subject to the new $2 million threshold. In all other respects, the threshold for obtaining certified cost or pricing data for contracts entered into before July 1, 2018, remains $750,000. (We also note that the $2 million TCPD threshold was also recently authorized for civilian agencies by the Civilian Acquisition Agency Council.)
This major increase in the TCPD threshold should, on a going-forward basis, relieve offerors from having to submit certified cost or pricing data for many procurements. While contracting officers still have the discretion to require offerors to submit cost or pricing data for procurements under the $2 million threshold, such data would not need to be certified and would therefore not subject an offeror to potential defective pricing claims. In addition, because the threshold for application of Cost Accounting Standards ("CAS") is the same as the threshold for obtaining certified cost or pricing data, the threshold for CAS has also risen to $2 million. Class Deviation 2018-O0015 also implements the $2 million threshold for CAS through contract clauses, which are to be used in lieu of FAR clauses 52.230-1 through 52.230-5.
In contrast, a recently proposed amendment to the FAR published on June 12, 2018, pertaining to an exception to certified cost or pricing data submissions requirements, would likely increase the number of procurements that would require submission of certified cost or pricing data. This proposed amendment to the FAR is likely to be made final because it implements Section 822 of the NDAA for FY 2017. The pertinent exception to the certified cost or pricing data submission requirement occurs when the contracting officer determines that prices agreed upon are based on "adequate price competition." As currently set forth in the FAR, the "adequate price competition" exception applies for federal procurements of both civilian and defense agencies if:
(i) Two or more responsible offerors, competing independently, submit priced offers that satisfy the Government's expressed requirement; award will be made to the offeror whose proposal represents the best value and where price is a substantial factor in source selection; and there is no finding that the price of the otherwise successful offeror is unreasonable.
(ii) There was a reasonable expectation, based on market research or other assessment, that two or more responsible offerors, competing independently, would submit priced offers in response to the solicitation's expressed requirement, even though only one offer is received from a responsible offeror; if the contracting officer can reasonably conclude that the offer was submitted with the expectation of competition; and the adequate price competition determination is approved at a level above the contracting officer.
(iii) Price analysis clearly demonstrates that the proposed price is reasonable in comparison with current or recent prices for the same or similar items.
 
In other words, under the circumstances identified above, the adequate price exception may sometimes apply even in a case where only one offer was received in anticipation of price competition or when price analysis shows that the proposed price was reasonable.
However, under the proposed amendment to the FAR, for DoD, NASA, and U.S. Coast Guard procurements only, the application of the "adequate price competition" exception would be limited to circumstances in which "two or more responsible offerors, competing independently, submit responsive and viable offers." Thus, if only one offeror submits an offer for a DoD contract, the contracting officer would require that offeror to submit certified cost or pricing data. Notwithstanding this proposed amendment, the current standard for applying the adequate price competition exception will continue to apply to civilian agencies.
There is no apparent reason why there should be a difference in the way the adequate price competition is applied between civilian and defense agencies, but that is, for now, how Congress has defined this exception. More importantly, it is unclear why the TCPD exception regarding adequate price competition should be so narrowly applied for defense agencies. Indeed, not only does the narrowed exception place an increased burden on defense contractors both in terms of administrative compliance and increased risk of defective pricing liability, but it also eliminates discretion on the part of defense agency contracting officers to find a price submitted by only one offeror to be reasonable, thereby unnecessarily increasing the length of time of the procurement process.
About the Author: Patrick Rothwell is an associate with PilieroMazza in the Government Contracts Group. He may be reached at [email protected].