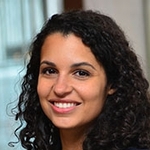 If at first you don't succeed, try, try again. The National Labor Relations Board ("NLRB") has taken this proverb to heart when it comes to implementing a new test for what it means to be a "joint employer" under the National Labor Relations Act. Following a failed attempt to change the standard through case law, the NLRB is now attempting to revise it by issuing a proposed rule.
Last December, the NLRB endeavored to reverse Obama-era NLRB precedent, which held that the mere right to control employee terms and conditions of employment could be considered in determining whether a company is an employee's joint employer. Such a determination can have sweeping repercussions for companies, requiring them to bargain with employees' bargaining representative, subjecting them to liability for unfair labor practices, and exposing them to picketing, which, but for the joint employer status, would typically be impermissible.
In its December decision, previously blogged about here, the NLRB found that indirect control was not in fact sufficient to create a joint employer relationship. Rather, the majority explained, to be deemed a joint employer, an employer must possess and actually exercise "substantial direct and immediate control" over the essential terms and conditions of employees. Additionally, the NLRB held that supervision that is "limited and routine"—i.e. where a supervisor's instructions consist primarily of telling employees what work to perform or where and when to perform the work, but not how to perform it—does not create a joint employer relationship. The decision was short-lived. It was struck down only two months later following an ethics determination that a member who joined the majority's decision should have recused himself.
On Thursday, however, the NLRB attempted to breathe life into its debunked decision, introducing a proposed rule that would implement the same joint employment standard. This is an unusual step for NLRB, where rulemaking is seldom executed.
While at first blush the proposed rule might appear good news for the business community, it is by no means clear that all businesses would benefit under the rule. Small employers and subcontractors, for example, often directly employ a workforce subject to larger entity or prime contractor demands. Under current practice, the broad joint employer standard ensures that, if these entities impose certain demands on the employees of the other entity, they will likely share the costs of litigating and remedying any unfair labor practices that might result. Under the proposed rule, however, it will no doubt be harder to show that the secondary companies actually exercised direct control over employee terms and conditions of employment. In these cases, small businesses that take heavy-handed suggestions from a business with influence over them, even if the influence is a threat to terminate business, may alone be forced to pay for the consequences of a discriminatory employment action that was driven by those directives.
One way to address this concern is by being sure that subcontracts and other agreements have strong indemnification provisions that would keep an influencing business on the hook for consequences that result from their interfering with another entity's workforce. You can express your concerns or support for the proposed rule by submitting comments to the NLRB on or before Wednesday, November 13.
About the Author: Sarah Nash is an associate with PilieroMazza in the Labor and Employment Group. She may be reached at [email protected].