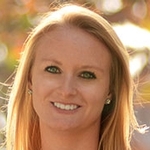 The number of Office of Federal Contract Compliance Programs (OFCCP) investigations is on the rise, and OFCCP has stated a continued focus on enforcement. OFCCP enforces the contractual promise of equal employment opportunity and affirmative action required of those that do business with the federal government. Between fiscal years 2015–2017, the OFCCP received an average of 648 complaints annually. However, in fiscal year 2018, this number more than doubled, jumping to 1,418 complaints received. And, in the first quarter of fiscal year 2019, 349 complaints were received.
While government contractors may still receive an EEOC complaint or private lawsuit, government contracts also have the added scrutiny of OFCCP. While the bases for OFCCP complaints vary, the most common bases for the filed complaints were race, disability, and sex. Given the recent uptick in investigations, preparing for an audit is key.
The basic EEO requirements of a Federal contractor are: don't discriminate, post EEO posters, include the EEO tag line in employment advertising, keep records, permit OFCCP access to book and records during an investigation or evaluation, and file an annual EEO-1 report (if required). Federal contractors with over 50 employees must also maintain an affirmative action plan that requires contractors to begin tracking relevant information about their application and hiring practices.
Should the OFCCP come knocking either because of a complaint or because the company is selected for a random audit, the company needs to be prepared. By following some compliance best practices, you should not be caught off guard in case of an audit:
Perform a spot check of work sites to ensure the correct posters are displayed. This is often overlooked, but makes a good first impression.
Evaluate your recruiting process to ensure requisitions are posted with the right language and in the right places.
Determine whether you are keeping records of your recruiting process.
Perform an internal audit of positions to ensure that there are not obvious and unjustifiable differences for the employment opportunities of members of any gender, race, ethnic group, those with disabilities, or veterans.
Determine whether you should be tracking applicant and hiring data and/or using self-identification forms in your hiring process.
If the company is nearing or over 50 employees, prepare to file an EEO-1 report and prepare or update the affirmative action plan. These plans take a fair amount of time and require a substantial amount of data, so you must be thinking about the requirement well in advance of hitting 50 employees.
For federal contractors who might be behind on compliance, now would be a good time to start coming into compliance. If you need assistance conducting self-audits and reviewing policies and procedures to ensure that these are up to date, please reach out. Getting ahead of these issues will help keep the stress minimal during an OFCCP audit.
About the Author: Meghan Leemon is an associate with PilieroMazza in the Government Contracts Group at our Colorado office. She may be reached at [email protected].