PilieroMazza—a business law firm serving the legal needs of government contractors and commercial businesses—is pleased to announce that effective immediately Isaias "Cy" Alba, Sarah Nash, and  Abigail "Abby" Baker were named Practice Group Chairs of the following groups, respectively: Government Contracts, Labor & Employment, and Business & Transactions. Matt Feinberg maintains his role as Practice Group Chair of the Firm's Litigation & Dispute Resolution Group. Commenting on the news, former Chair of the Government Contracts Group, Jon Williams, stated: "Nichole and I enjoyed our tenure as Chairs of our groups, and we know that Cy, Sarah, and Abby will do a fantastic job in leading these practice groups forward." Nichole Atallah, past Chair of the Labor & Employment Group, added: "Jon and I are excited about our new roles on the Firm's management team and also look forward to continuing to work with our colleagues and for our clients in our respective groups." 
Isaias "Cy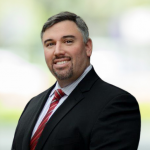 " Alba, IV
Government Contracts
[email protected]
A longtime advocate of the GovCon community, Cy leads PilieroMazza's largest practice group committed to providing legal counsel to businesses operating in the highly regulated federal procurement sector. "I'm grateful to Jon for his strong leadership during his time as Chair and am delighted to lead our team into 2023 and beyond," Cy noted. "Our goals have been and continue to be offering accessible and practical legal guidance to clients and helping them gain and maintain a competitive advantage through the legal counsel we provide."
Attorneys in the Group assist contractors with all aspects of federal procurement law, including forming strategic relationships such as joint ventures, mentor-protégé agreements, and teaming and subcontracting arrangements. PilieroMazza also maintains an active bid protest practice dedicated to assisting government contractors in all phases of the bid protest process. Additionally, we handle a wide variety of matters related to federal regulatory compliance and government investigations, as well as contract claims, requests for equitable adjustment (REAs), and appeals. Lastly, our in-depth knowledge of programs for small businesses helps contractors navigate these programs and defend or challenge eligibility through SBA protests and appeals.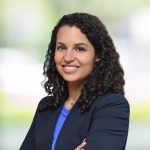 Sarah L. Nash
Labor & Employment
[email protected]
"PilieroMazza is one of the few law firms in the U.S. with a multi-jurisdictional labor and employment practice dedicated to advising government contractors on their compliance obligations," said Sarah. "I'm excited to expand on that foundation, which was built by the Group's previous Chair, Nichole."
The Group offers a comprehensive array of counseling, litigation, and regulatory capabilities. Our attorneys are well-equipped to handle complex labor and employment issues, including consulting with clients on day-to-day employee challenges; conducting wage and hour internal audits to ensure compliance with the Fair Labor Standards Act (FLSA); identifying insider threats; or drafting agreements to protect a business. Whether navigating the fine points of the Service Contract Act or the Davis-Bacon Act or ensuring conformity with OFCCP requirements, the team's tailored approach is designed to minimize exposure to risk and help recover costs.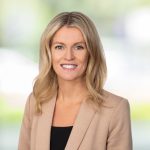 Abigail "Abby" L. Baker
Business & Transactions
[email protected]
A new addition to the PilieroMazza family, Abby joins the Firm as Practice Group Chair. "I'm honored to lead the corporate team and aid clients in balancing practical business needs with legal requirements," noted Abby. "Understanding our clients' corporate goals and industry challenges allows us to deliver high-quality service efficiently and effectively."
The Business & Transactions attorneys represent a diverse base of clients, ranging from entrepreneur-owned startup companies to large, publicly traded companies in a variety of industries, including government contracting. The team has considerable experience advising clients on corporate legal matters related to their companies' structure, growth, and operations, including mergers and acquisitions, private equity, corporate finance, corporate governance, restructurings, and general corporate transactions.
_____________________________
About PilieroMazza
PilieroMazza serves as a strategic business partner to government contractors and commercial businesses from numerous industries that operate nationally and internationally. With attorneys from a cross-section of the Firm's core practice areas—including Government Contracts, Business & Transactions, Labor & Employment, and Litigation & Dispute Resolution—working seamlessly as a team to support the legal and business needs of their clients, PilieroMazza attorneys offer thoughtful and thorough solutions to protecting their clients' business interests. Our specialized knowledge of the law, productive relationships with decision-makers at various government agencies, and value-driven business model, make PilieroMazza uniquely qualified to provide clients with highly valuable and exceptionally skilled representation. To learn more about PilieroMazza, visit us at www.pilieromazza.com.
###