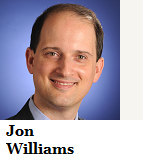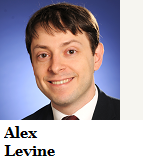 Last summer, we helped a contractor with a case that had all of the plot twists of a Hollywood blockbuster.  The case involved an RFQ for a blanket purchase agreement ("BPA") under a GSA Schedule Contract.  There were multiple Special Item Numbers ("SINs") on the schedule, with different NAICS codes and size standards.  The procuring agency issued the RFQ as a total set-aside for small businesses, but the terms of the RFQ were unclear as to how size would be judged.  When the case came to us, time was running out before the proposal deadline, so we had to act quickly.  We drew up options, weighing a protest with the GAO versus an administrative appeal with the SBA.  We settled on the SBA appeal and, after filing, we were able to achieve a resolution that was favorable for our client.  But not without a few surprises along the way that led us to consider an injunctive action in federal court, to question whether the BPA RFQ should have been issued as a small business set-aside, and to assess when a solicitation for a BPA or order under a multiple-award contract ("MAC") requires offerors to recertify their size.
Given the tremendous amount of work running through MACs, other contractors have likely experienced similar situations.  And the circumstances of our case may become more common this year as agencies begin to utilize new SBA rules that took effect on December 31, 2013, to increase small business participation on MACs.  Against this backdrop, the goal of this article is to walk you through what happened in our case and share our lessons learned so you will be prepared if you find yourself in a similar scenario. 
Click here to download the article
This article by Jon Williams and Alex Levine was published in February's Contract Management Magazine. They may be reached at [email protected] and [email protected] respectively.