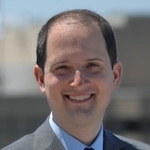 Registering with SAM.gov is a fact of life for government contractors. And, from what we often hear, a challenging fact at that. Indeed, it can be difficult to navigate the registration process, and it is time-consuming. Plus, processing times can be slow, from a few weeks to longer in extreme cases. These realities of the SAM.gov registration process can cause stress for a new entity that is registering in SAM.gov for the first time and needs the registration completed before submitting a proposal. Joint ventures, in particular, often face this dilemma because they are separate legal entities formed for the first time to pursue a contract, and many are formed very close to the proposal deadline.
The FAR permits agencies to accept SAM.gov registration by the time of award and to extend the award date to give the contractor more time to complete its SAM.gov registration. However, there are still instances when an agency may require SAM.gov registration by the time of proposal submission. And, in either case, it makes sense for contractors to plan at least a few weeks in advance, so they have enough time to successfully navigate the SAM.gov registration process.
Now, based on a recent change, contractors (and especially joint ventures) should allow themselves even more time to complete a new SAM.gov registration. If you have been on SAM.gov recently, you may have noticed the following alert on the SAM.gov homepage: "If you are registering a new entity in SAM.gov, you must provide an original, signed notarized letter stating that you are the authorized Entity Administrator before your registration will be activated." This new requirement comes as the GSA Office of the Inspector General ("OIG") is actively investigating suspected fraudulent activity in SAM.
In a March 22, 2018, update on the GSA's website, the GSA acknowledged that the OIG is investigating alleged fraudulent activity related to SAM. The GSA suspects that a limited number of registered entities have been affected and identifies impacted entities as "those entities whose financial information has changed within the last year." However, the GSA recommends that all entities registered in SAM.gov review their registration information, particularly their financial information. GSA recommends contacting the Federal Service Desk ("FSD") (www.fsd.gov) if you notice your bank account information has been altered or if you suspect a payment due to you from a federal agency was diverted.
While all entities that are registered in SAM.gov should check their bank account information, the new requirement to submit an original, notarized authorization letter only applies to new registrations in SAM.gov. That means existing SAM.gov registrations do not require the original, notarized letter. The GSA has very specific criteria for the form and contents of the original, signed, and notarized letter identifying the authorized Entity Administrator. Your letter should follow these criteria to a "T." The criteria are set out in detail on the FSD's website and can be accessed by following this link.
Importantly, new SAM.gov registrations will not be activated until after the FSD receives and reviews the original, notarized letter. Prior to this requirement, entity registrations could take an average of 7 to 14 business days to process and to be activated. This additional step in the verification process will surely increase the amount of time it takes for SAM.gov registrations to be activated. Since this new requirement is in its early stage, we do not know yet how much time it will add. Given the uncertainty, it makes sense to build in as much additional time as possible when you need a new SAM.gov registration.
Please do not hesitate to contact us if you have any questions about your SAM.gov registration or the registration requirements for an upcoming contract you are pursuing.
About the Authors: Jon Williams is a partner with PilieroMazza and a member of the Government Contracts Group. He may be reached at [email protected].