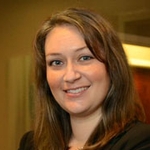 The Small Business Administration ("SBA") recently launched a new version of the Historically Underutilized Business Zone ("HUBZone") map on the SBA website. The new HUBZone map designates areas as eligible HUBZone locations and indicates whether an address qualifies as one or more HUBZone designations, such as census tract, county, Indian land, disaster area, closed base area, or redesignated area. For certain types of HUBZones, like redesignated areas, disaster areas, and closed base areas, the map also indicates the date when the area will stop qualifying as a HUBZone. SBA touted the new map as containing new features to improve usability of the map.
SBA's previous HUBZone map allowed users to search for the status of a particular location by typing the location's address into the map's search bar. However, some addresses could not be found on the map and for others, the map did not accurately reflect the HUBZone status of the address. SBA's new map was designed to alleviate those issues and provide users with the most up-to-date information about the HUBZone status of a given location. The accuracy of the map is critical for HUBZone businesses, as a business must be located in a HUBZone to qualify for the program. Additionally, SBA requires these businesses to demonstrate that the requisite number of employees live in a HUBZone using print-outs from the SBA's map.  
The new HUBZone map can be found 
here
.
About the Author: Julia Di Vito practices in the areas of government contracts, litigation, employment, and labor. She may be reached at [email protected].