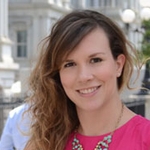 I spoke at the TRI-Association Small Business Advisory Panel (TRIAD) Winter Meeting a couple weeks ago in Nashville, and a number of attendees asked me questions about how often a large prime contractor must require its small business subcontractors to recertify size/status during the term of a subcontract. SBA's regulations and the FAR indicate that a subcontractor's status for a particular subcontract is established at the time the subcontractor submits its offer for the subcontract, and a prime contractor may rely on that representation for the life of the subcontract.
SBA's regulations provide that, in order to be considered a small business subcontractor, a concern must "qualify and self-certify as a small business at the time it submits its offer as a section 8(d) subcontractor." 13 C.F.R. § 121.411(b) (emphasis added). Similarly, the FAR states in part, "[t]he prime contractor may accept a subcontractor's written representations of its size and socioeconomic status as a small business, small disadvantaged business, veteran-owned small business, service-disabled veteran-owned small business, or a women-owned small business, if the subcontractor represents that the size and socioeconomic status representation with its offer are current, accurate, and complete as of the date of the offer for the subcontracts." 48 C.F.R. § 19.703(a)(2)(i) (emphasis added).
In contrast to the SBA and FAR regulations governing a set-aside prime contract, neither of these regulations requires a subcontractor to recertify its size or status during the life of a subcontract in the event that there is a change in its size or status. Indeed, SBA's Small Business Liaison Officer's Handbook, quoted below, confirms that a prime contractor may count a subcontract as a small business subcontract based on the subcontractor's status at time of offer for the subcontract, notwithstanding the subcontractor later outgrowing its size standard:
30. Q. A SDB that was included in my original proposal as a supplier has lost its SDB status and is now a small business only. My contract continues for another three years. How do I report subcontracts to this company?
A. For clarification purposes, if the subcontract document is a Blanket Order Agreement, Blanket Purchase Order or similar "agreement" the subcontractor's size is determined at the time of offer including "price." You are required to determine the subcontractor's size status each time an order is issued. If the subcontract document includes offer, acceptance, and consideration in the award, and the size is determined at the time the offer is submitted, then you may continue to take credit under the size and socio-economic status to which the subcontractor (including all small business categories) self-certified and which the prime contractor verified in the Central Contractor Registration's Dynamic Small Business Search at www.ccr.gov (where applicable) when the original offer was submitted. In this case the prime contractor is not expected to amend prior reports, nor is it expected to count the subcontracts to this subcontractor any differently from now until completion of the subcontractor's current subcontracts. Obviously, the subcontractor's status will change for any future subcontracts.
Therefore, a large prime may count a subcontractor as a small business (or whatever other designation) for the life of the subcontract, but if a new subcontract is awarded, the subcontractor must make a new representation of size/status at the time of offer for that new subcontract. Notably, these are the "floor" requirements, and it is possible that the large prime contractor's subcontracting plan or subcontract requires a subcontractor to recertify or re-represent its status during the term of the subcontract. So prime contractors and subcontractors alike should look to what their specific contractual requirements are.
About the Author: Megan Connor, a partner with PilieroMazza, focuses her practice in the areas of government contracts, Small Business Administration programs, business and corporate law, and litigation. She may be reached at [email protected].