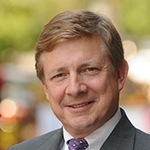 A few years ago, we wrote about the likely effect of a case commonly called "Cyberlock" on teaming agreement enforceability in Virginia. Cyberlock Consulting, Inc. v. Info. Experts, Inc., 939 F. Supp. 2d 572, 580 (E.D. Va. 2013), aff'd, 549 F. App'x 211 (4th Cir. 2014). While decided in the U.S. District Court for the Eastern District of Virginia, Cyberlock looked to Virginia state court precedent for its conclusions on the enforceability of the teaming agreement at issue. As we noted at the time, the Cyberlock court relied on the well-established principle under Virginia law that an agreement to negotiate in good faith to reach certain stated objectives within an agreed framework will be construed as an agreement to agree, rather than a valid contract. This was despite the teaming agreement stating that, in the event of an award, the defendant, Info Experts, Inc., expressly agreed to execute a subcontract to provide a specified percentage of the anticipated work to Cyberlock Consulting, Inc. Critical to the court's analysis were the facts that the teaming agreement called for the negotiation and execution of a future subcontract and that the allocation of work in that future subcontract might change from what was set forth in the teaming agreement. Thus, the court concluded that such language "was not meant to provide a binding obligation but rather to set forth a contractual objective and agreed framework for the negotiation of a subcontract in the future along certain established terms." Cyberlock, at 939 F.Supp. 2d 581.
This summer, the Virginia Supreme Court, in an affirmation of a Fairfax County Circuit Court decision, continued the trend in Virginia jurisprudence of finding teaming agreements to be "agreements to agree," rather than enforceable contracts. In CGI Federal Inc. v. FCi Federal, Inc., 295 Va. 506, 814 S.E.2d 183 (2018), the teaming agreement at issue had an attached statement of work detailing the anticipated post-award workshare that would be provided by FCi to CGI. However, as in Cyberlock, the teaming agreement provided elsewhere that, in the event of an award of a prime contract to FCi, the parties would enter into "good faith negotiations for a subcontract . . . subject to applicable laws, regulations, terms of the prime contract and . . . [CGI's] best and final proposal to FCi." As is usually the case in such circumstances, there were other contingencies related to any future subcontract elsewhere in the teaming agreement. And, if within 90 days of a prime contract award the parties failed "to reach agreement on the terms and conditions of a subcontract," the agreement terminated. Thus, as the court noted, "the parties contemplated a subcontract may not materialize after the prime contract award to FCi and created a mechanism for ending their relationship." CGI Federal, at 295 Va. 189. Again, in our experience, similar termination language is typically found in teaming agreements.
In reaching its decision, the CGI court cited Virginia state court precedent, noting that "it is well-settled that contractual provisions that 'merely set out agreements to negotiate future subcontracts' are unenforceable." CGI Federal, at 295 Va. 188, citing Navar, Inc. v. Fed. Bus. Couns., 291 Va. 338, 347, 784 S.E.2d 296, 300 (2016). "Such provisions are 'too vague and indefinite' to be enforceable." Id., citing W.J. Schafer Assocs., Inc. v. Cordant, Inc., 254 Va. 514, 519-20, 493 S.E.2d 512, 515 (1997). In sum, because the parties in CGI had not agreed to the final terms of a subcontract (this being teaming agreement) and conditioned one on future events and negotiations (as most teaming agreements do), "[a]t most, the amended teaming agreement imposed a framework for good faith negotiations of a final subcontract." Id., at 295 Va. 189. In conclusion, the CGI court summarized the current state of Virginia law as to the enforceability of such teaming agreements as follows: "[w]ell-established precedent compels us not to impose a subcontract on parties to a teaming agreement when they have expressly agreed to negotiate the material terms of a subcontract in the future." Id.
Back when we told you about Cyberlock, we advised that contractors do the following to enforce the terms of their teaming agreements:
Make it mandatory that the prime contractor enter a subcontract with the subcontractor;
Include as much detail in the teaming agreement about the proposed subcontract as possible and/or attach a copy as an exhibit;
Avoid listing events that will trigger the termination of the teaming agreement;
Establish an exclusive arrangement such that the parties go forward to pursue the award together or not at all;
Provide specifics about key provisions, such as scope of work; confidentiality; duration; allocation of costs; protection of intellectual property; price; place of performance; dispute resolution, etc.
While we still think the forgoing is prudent, it now appears clearer that, if any material terms of the contemplated subcontract are subject to "good faith negotiation" in the future and if there is a termination provision in the event of failure to reach agreement on the same, a contractor who initiates litigation or arbitration seeking to enforce the terms of such a teaming agreement in Virginia may find it an expensive exercise in futility.
About the Author: Paul Mengel is counsel and heads the Litigation Group. He may be reached at [email protected].