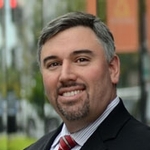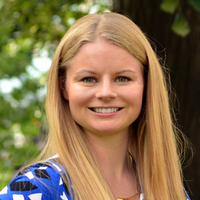 In Section 809 of the National Defense Authorization Act for FY 2016, Congress created a panel, known as the Section 809 Panel, to review and to provide recommendations on how to streamline and improve the Department of Defense's ("DOD") acquisition process. The Section 809 Panel issued the first volume of its report in January 2018. The second volume, slated for release in June 2018, may include sweeping recommendations for a drastic overhaul of the bid protest process for DOD procurements. While a successful offeror on any given procurement may stand to benefit from these significant changes, overall, this potential overhaul does not bode well for contractors and would undermine the integrity of the procurement process. The Section 809 Panel is considering the following changes:
Establishing a new DOD-specific forum for bid protests: Most significantly, the Section 809 Panel is considering recommending the creation of an entirely new forum that would have exclusive jurisdiction to hear bid protests concerning DOD procurements, divesting GAO and COFC of their jurisdiction. At the outset, it is difficult to fathom how displacing GAO and COFC—with their deep institutional knowledge of procurement law—would increase efficiency or the quality of decisions. In fact, severing DOD and civilian protests could ultimately lead to inconsistent, diverging lines of precedent, making the entire procurement process more confusing for contractors and counsel alike. Moreover, forcing the DOD acquisition community to learn new rules and procedures would completely disrupt the acquisition and bid protest process.
Expediting the deadline for deciding protests: The Section 809 Panel is also considering recommending that some or all protests be decided within 10 days of filing. This slashes the GAO deadline by 90%. In forcing the parties to rush to develop and to review the record and requiring GAO (or the proposed new tribunal) to issue a hasty decision, the bid protest process may no longer flush out serious procurement errors (e.g., organizational conflicts of interest and unequal discussions) that often only come to light when protesters have the opportunity to review the record thoroughly. This presents an affront to the integrity of the procurement process, ultimately robbing offerors of the opportunity to compete on a level playing field.
Limiting viable protest grounds: In addition, the Section 809 Panel may recommend curtailing the protest grounds that GAO and COFC may hear, restricting them to whether the agency made a good business decision. Among other protest grounds, this would eliminate protests based on organizational conflicts of interest and Procurement Integrity Act violations. The bid protest process was not only developed to hold the government accountable for its spending; it was developed to prevent unfair competition by ensuring transparency. Unsuccessful offerors would be left without recourse or remedy for potentially serious procurement errors.
Slashing remedies and automatic stays: The Section 809 Panel is also considering a recommendation to eliminate or to limit statutory stays in performance. While this proposal may be more efficient for DOD when a protest is filed, it would lead to significant contract administration and termination issues in the event of a sustained protest. This would provide an incentive for DOD to disregard GAO's or COFC's recommended corrective action entirely. In addition, remedies for sustained protests may be limited to bounties rather than corrective action. In filing a protest, however, disappointed offerors are generally seeking the opportunity to compete for award of contracts under fair, rational procedures—they are not seeking compensation. In addition, given the high-dollar value of many DOD procurements, it is likely that the available bounty would pale in comparison to the business that the aggrieved offeror may have lost while allowing the government and the unjustly winning contractor to continue performance despite an award and government actions that violated the law.
In short, the potential sea-change that the Section 809 Panel is considering is unnecessary, and no one stands to benefit. What's more, the changes would potentially undermine the integrity and transparency of DOD procurements.
About the authors: Cy Alba is a partner with PilieroMazza and is a member of the Government Contracts and Small Business Programs Groups. He may be reached at [email protected].  Kathryn M. Kelley is an associate with PilieroMazza in the Government Contracts Group at our Colorado office. She may be reached at [email protected].