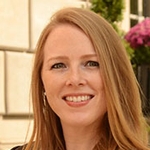 With a possible federal government shutdown looming, many government contractors will face difficult employment decisions. If your company could be facing these decisions, keep in mind the following labor and employment issues that could expose the company to liability:
1. Don't risk exemptions under the Fair Labor Standards Act (FLSA): Employers should exercise caution so as not to risk losing an employee's exempt status that may trigger liability for overtime hours the employee worked prospectively and retrospectively. An exempt, salaried employee is entitled to receive his or her full salary for any week in which the employee performs any work. Therefore, if the employee works on Monday and the government shuts down on Tuesday, the employee will be entitled to his or her salary for the entire work week.
However, a company can ask employees to take accrued paid time off for any partial week worked. Employers do not have to pay employees for full workweeks not worked, but it is critical that companies make sure that employees conduct no work at all during that week, not even so much as checking an email. Employers may want to consider instructing non-working employees not to do any work until instructed to do so, securing all remote devices and restricting access to work applications. 
2. Beware of state wage and hour laws: Be sure to check state wage and hour laws and regulations to ensure compliance. Many state laws regulate wages and benefits that the FLSA does not regulate and impose steep penalties for non-compliance. For example, how frequently an employee must be paid. When the federal government shuts down, many employers struggle to make payroll, which often runs afoul of state law. Wage and hour issues generally do not bite employers now, but tend to surface down the road after termination.
3. To furlough or layoff: The term 'furlough' is generally associated with government employees but has more recently been used by private industry. A furlough is generally expected to be temporary disruption while a layoff is generally more definite. In either case, it is likely an employee is eligible for unemployment benefits. However, in a furlough situation, the employer still maintains fringe benefit programs, like health insurance, and collects or absorbs the employee portion of any premiums. With a layoff, the employee is effectively terminated, however temporarily, and may be eligible for 401(k) benefits and COBRA. 
4. Avoid discrimination claims: When choosing whom to layoff or furlough, approach the decision as you would any layoff. Before instituting the employment action, have a sound and well-documented process for selecting those who will be subject to the furlough or layoff. Make sure you analyze the results of your decision to determine whether the analysis indicates a disparate impact or discriminatory intent.
5. Determining whether there is a break in service: If the company employs service employees, there is generally no reason to believe that a shutdown will constitute a break in service for the purpose of benefit calculation under the Service Contract Act. It may if the shutdown continues for several months.
6. Playing defense against False Claims Act/whistleblower statutes: False Claims Act and whistleblower allegations are common where there are complex staffing and billing situations. Be mindful of the impact that workforce decisions will have on your ability to bill the government for certain workforce costs. You should also carefully review payments to the government and reconcile any discrepancies. 
7. Security clearance processing: Security clearances will usually not be processed during a shutdown. This is important for contract administration and staffing concerns. Advance staff management and planning will be critical to many employers who will have to ramp back-up when this is all over.
8. What to do when you can't E-Verify: The E-Verify system is usually offline during a shutdown. However, all new hires continue to be subject to I-9 employment verification by employers and must be processed through E-Verify as soon as possible.
9. Set yourself up for payback: There may be some light in this tunnel as some of your costs may be recoverable. Make sure you adequately track any and all costs associated with the wind-down, ramp-up, or acceleration of work, including labor costs and attorney's fees.
10. Communication is key: Clear communication with employees is critical and avoids many employer-employee disputes. Keep in mind that once the government starts running again, the company will be expected to have those employees back to work and performing immediately. Give some thought to how you will notify employees of their work status.
About the Author: Nichole Atallah is a partner and heads the Labor & Employment Law Group. She may be reached at [email protected], or at 202.857.1000.