By Michael de Gennaro and Dana Livne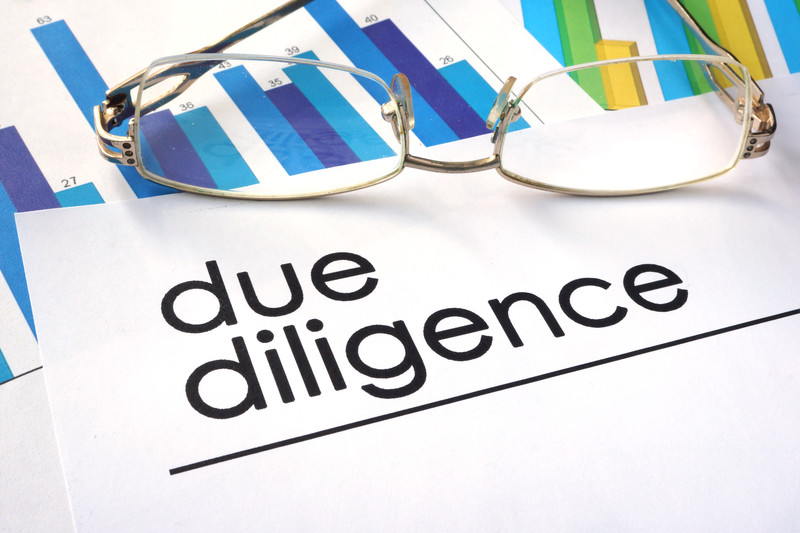 If approached properly, selling your business will rank among the most significant and rewarding moves of your career, representing the culmination of years of patience, hard work and vision. Whether you are planning a sale or just considering it a possibility down the road, there are good reasons as a seller to be proactive about due diligence. 
Due diligence involves a thorough analysis of your business that will identify not only its assets and liabilities, but the hidden gems and traps that may intrigue and challenge potential buyers. Although every sale is different, all will involve at least some due diligence. At a minimum, a buyer will conduct its own due diligence review in connection with its purchase.  Seller-side due diligence, completed prior to the marketing phase in anticipation of a buyer's investigation, will ensure that potential buyers appreciate your business's true value, while identifying and mitigating business risks.
1.    Closing the Deal
Sell-side due-diligence ensures that you, as a business owner, have the necessary tools to facilitate in planning a sale, helping you anticipate and address any possible issues that a buyer's due diligence investigation will likely unearth. In 2000, the deal to merge AOL and Time Warner became one of the largest financial losses of all time, leading to a loss of $99 billion, due in part to a rushed due diligence process. As a seller, your internal due diligence will prepare your business for the buyer's assessment, ensuring completeness and reducing the risk of critical issues arising later. As your lawyer conducts due diligence internally, s/he will be in a position to coherently organize relevant information, identify gaps in paperwork, and present your business to the buyer as ready for acquisition. 
As a threshold matter, it is important to engage a financial adviser to assess your business's fair market valuation. In many instances, potential sellers approach us for advice before they have obtained a valuation of their business from a CPA, and in some cases, the seller will have only a rudimentary idea of the value of his or her business. Financial advisors can often prepare informal "opinions of value" and direct sellers towards reasonable EBITDA multiples for comparable businesses. Sellers should always enter a negotiation armed with as much information as possible, and that means understanding what a buyer is likely to pay.
2.    Controlling and Maximizing Value
When sellers do not conduct sell-side due diligence, they can find their buyer's due diligence process challenging. Sell-side due diligence gives business owners the opportunity to review company assets, minimizing surprises and maximizing transaction value by adding credibility and objectivity to the process, especially where there are numerous government contracts. Before engaging in its own due diligence review, any buyer of a government contractor will want to understand the type and quantity of work performed under its government contracts, the amount of backlog (and over what period of time), and what percentage of the backlog constitutes set-aside work.
Rigorous due-diligence prior to discussions with potential buyers will also give business owners a sense of the various steps that will need to be taken pre-closing, such as novations and third-party consents. Due diligence will also ensure that you have all required documents needed to support the sale and help you anticipate and react to buyer questions. Perhaps most importantly, due diligence will allow you to identify and analyze valuation-related issues internally, ensuring that you maximize value-adding opportunities and mitigate problem areas.
3.    Keeping Classified Information Classified
Government contractors should be aware that their government contracts may have confidential classified elements.  It is not only Department of Defense (DOD) contractors that have the responsibility to protect classified information from unauthorized access. Many government contracts include provisions that, if not classified or top secret, are confidential in nature. While recently preparing a client for sale, we noticed that a significant contract required that its terms be held strictly confidential absent written consent of the parties and the government client. Absent a sell-side due diligence review, this contract could easily have ended up posted in a data room and made available to a buyer, which would have constituted a breach. Instead, proactively working with our client, we were able to strategize and identify various ways of properly addressing the confidential nature of this agreement, and the sale process continued.
When your lawyer conducts due diligence, s/he will carefully review all agreements to assess whether they contain such information. Before sharing sensitive information with an interested buyer and other third parties, your lawyer will advise you on how to prudently prepare your business for sale, while protecting confidential, classified or top secret information. Absent sell-side due diligence, the risk of inadvertently sharing classified information could threaten current and future government contracts, and result in costly litigation that could jeopardize a potential deal. A seller-side due diligence review places you in the strongest position to define the scope of your business's confidential or classified information, and effectively communicate with a potential buyer.
Conclusions
Due diligence will be undertaken if and when you sell your company, why not take control? Sell-side due diligence ensures that you will be more likely to avoid delays and address buyer concerns when you sell your business. The earlier you move forward, the more likely you will be to mitigate risk and maximize value for the company you worked so hard to build. 
For more information, or for assistance and advice in selling your business, please contact Michael de Gennaro, Kimi Murakami or Dana Livne at PilieroMazza PLLC.
About the Authors: Michael de Gennaro is partner with PilieroMazza and heads the Business and Corporate Group. He may be reached at [email protected]. Dana Livne is an associate with PilieroMazza in the Business and Corporate Group. She may be reached at [email protected].