By Kimi Murakami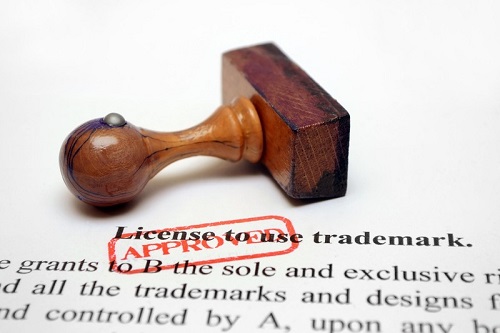 Among all of the other areas of your business that you need to keep in order, don't forget your website. Your website is the company's digital store front to all of your customers and the public. Protecting it is paramount to protecting your brand. Below is a checklist of issues to keep in mind in order to more fully protect valuable company assets.
Have you trademarked your business name and logo?  If not, are you using the trademark symbol ( ™ ) after the mark? 
Your company's name, design, and any logos are valuable intellectual property assets that are protected by trademark law. A trademark is a word, phrase, or design that identifies your goods or services. To obtain protection of your trademark under federal law, you must file an application with the United States Patent and Trademark Office (USPTO) and successfully go through a trademark registration process.
By registering your trademark with the USPTO, you have the right to sue others for trademark infringement in federal court. After the trademark registration has been granted by the USPTO, you can use the registered ( ® ) symbol to protect your mark. If you do not obtain federal registration of your trademark, you can still establish common law rights in your mark and you should use the ™ symbol after the mark. Please note that there is a difference between trademark law protection of your company name and the act of filing documents in a state to form your company or to register to do business as a foreign corporation in another state. Filing documents with the states to reserve your corporate name and form the business does not give you any trademark protection, rights or ownership in your company's name.
Are you properly using governmental agency logos?
Government contractors use logos of different government agencies on their website when proudly describing the work, for example, that the company performs for the federal government. Generally, however, a company cannot use the logo of a federal government agency without permission. Check your contract to see if there are provisions permitting (or restricting) the use of the customer's crests or logos. The agency may have given permission in the contract. Also, depending on the agency, some agencies allow it via a blanket rule in their regulations for those who have contracts with the agency. For instance, HHS regulations provide that a contractor cannot display the HHS logo on any publication (publishing contractor's results) or any conference materials. See 48 C.F.R. § 352.270-7(c). If not permitted by your contract or regulation, the best practice is to ask the agency for permission to use their logo on your website.
Is there a copyright notice on your website?  
Works of authorship or original literary or artistic works are another type of intellectual property found on your website that is protected by copyright law. Certain elements of a website that clearly fall within copyright protection includes blog posts, marketing videos, and certain creative graphical elements. To protect written work on your website, use a copyright notice posted at the bottom of the website. A copyright notice consists of three elements: (1) the © symbol, or the word "Copyright" or the abbreviation "copr."; (2) the year of first publication; and (3) the name of the owner of copyright in the work.
Have you registered your domain name?  
A domain name is part of your website address, and it should be registered with an accredited domain name registrar. It is important to note that domain name registration is not the same as trademark registration with the USPTO, as discussed above. Domain name registration does not grant trademark law protection, rights or ownership.
Are you disclosing or revealing too much on your website?
Trade secrets are your "secret sauce" such as financial, business, scientific, or technical information and know-how that are unique and developed by your company for its own proprietary use. Trade secrets give you a competitive advantage or economic benefit. You must take reasonable proactive steps to protect your trade secrets and guard their secrecy. You should, therefore, regularly monitor your company's website to ensure that trade secrets are not revealed or accidentally disclosed. Unlike federally-protected intellectual property such as patents and trademarks that have a defined term, trade secrets may last forever and protecting them does not require the expense of filing with the USPTO but you must vigilantly guard their secrecy and not let "the cat out of the bag."
If your business has an invention that is or may be entitled to valuable patent protection, do not disclose to the public any information related to the invention through marketing efforts or other disclosures on your website. Don't let your excitement about your novel and unique invention get in the way of your ability to protect such valuable intellectual property because you inadvertently disclosed to the public proprietary information on your website.
Keeping these issues in mind next time you look through your website will ensure that this part of your corporate house is neat and in order.
About the Author:  Kimi Murakami is counsel with PilieroMazza and focuses her practice on corporate transactions with an emphasis on mergers and acquisitions of government contractor.  She also has experience advising on intellectual property matters including trademarks and trade secrets.  She can be reached at [email protected].