WASHINGTON, DC: August 10, 2020—Today, PilieroMazza PLLC—a business law firm serving the legal needs of government contractors and commercial businesses—is proud to unveil the Firm's new website (www.pilieromazza.com) and logo rebrand.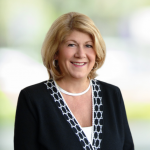 Commenting on the launch, PilieroMazza's Managing Partner Pam Mazza, said: "'Practicing What Matters,' the Firm's new tagline, emphasizes the interconnectedness of our clients with our attorneys, practice groups, and industry teams, and the seamless way we find creative, efficient, and winning solutions for our clients." 
The new look, which also makes it easier for visitors to navigate and access PilieroMazza's resources (such as blogs, client alerts, and webinars), is a reflection of feedback from clients and input from attorneys in the Firm's core practice groups, including Jon Williams from Government Contracts, Kathryn Hickey from Business & Transactions, Matt Feinberg from Litigation & Dispute Resolution, Sarah Nash from Labor & Employment, and the Firm's Director of Client Engagement Sheryl Miller. 
 

"Our growth and additional resources needed to be addressed in a way to showcase who we are now and how we can help meet our clients' needs," Jon Williams remarked.  "What we created was a fresh and updated look that offers our clients, resource partners, and new visitors a more engaging experience."
 
Created with the end user's experience in mind, PilieroMazza's new website utilizes the latest technology to ensure compatibility with current browsers and mobile devices. In addition, the Firm's new website was enhanced for visitors to engage on smartphones, tablets, and other mobile devices.
 
If you have questions or comments concerning the Firm's new website and its content, please contact PilieroMazza's Director of Client Engagement Sheryl Miller at [email protected].