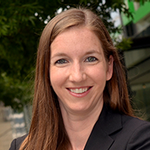 The U.S. Department of Transportation ("DOT") Disadvantaged Business Enterprise ("DBE") Program provides opportunities for small businesses, owned and controlled by socially and economically disadvantaged individuals, Tribes and Alaska Native Corporations, to participate on federally-assisted highway, transit, and aviation projects. 
In addition to setting a goal that at least 10% of such contracts go to certified DBEs, the DBE Program provides related opportunities to assist DBEs with business development. Large businesses and non-DBE eligible contractors seeking to do work on DOT-funded projects should be familiar with the program as they may need to meet DBE goals to compete for the work. With multiple avenues for promoting the growth and competitiveness of small businesses, the DBE Program is an excellent opportunity for contractors either starting at the local and state level, or looking to expand outside the federal marketplace. 
To learn more about the DBE Program, join us for our webinar on Wednesday, May 24th 2017, where we will discuss the certification standards, the process for getting certified, and how to take advantage of your DBE status.
About the Author: Jackie Unger is an associate with PilieroMazza in the Government Contracts Group. She may be reached at [email protected].