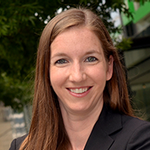 On September 18, 2017, the Senate passed its version of the National Defense Authorization Act ("NDAA") which authorizes nearly $700 billion in defense spending for Fiscal Year 2018 and contains significant procurement reform provisions. One of those reforms deals with new Department of Defense ("DoD") debriefing requirements.
Currently, unsuccessful offerors are entitled to little information under FAR part 15 procurements. Under FAR 15.506(d), a post-award debriefing must include, at a minimum:
the agency's evaluation of any significant weaknesses or deficiencies in the offeror's proposal,
the overall evaluated cost or price and technical rating of the awardee and the offeror and past performance information on the offeror,
the overall ranking of all offerors, if applicable,
a summary of the rationale for the award,
the make and model of the item to be delivered, for acquisitions of commercial items, and
reasonable responses to questions about whether source selection procedures and regulations were followed. Agencies often choose to provide no more than these minimum requirements, leaving unsuccessful offerors relatively uninformed as to weaknesses in their proposals and the agency's reasoning for selecting another offeror.
Section 822 of the FY 2018 NDAA, entitled "Enhanced Post-Award Debriefing Rights," aims to ensure that offerors are given a better understanding of the evaluation and source selection decision. If enacted, DoD must issue new regulations to establish procedures for providing "detailed and comprehensive" information in post-award debriefings, including "all information that otherwise would be releasable in the course of a bid protest challenge to an award." The revised regulations must require:
Disclosure of the agency's written source selection award determination, redacted as necessary to protect other offerors' confidential and proprietary information;
A combined written and oral debriefing for all contract awards and task or delivery orders valued at $10 million or higher;
An option for access to an unredacted copy of the source selection award determination and the supporting agency record for outside counsel or other appropriate outside representative for contract awards and task or delivery orders valued at $10 million or higher; and
Unsuccessful offerors would have an opportunity to submit within two business days of receiving a post-award debriefing additional, follow-up questions related to the debriefing, and the agency would be required to respond in writing to those questions within five business days.
According to Section 822, "[t]he debriefing will not be considered concluded until the agency delivers its written responses to the disappointed offeror," meaning the debriefing period and the deadline for filing a protest and triggering an automatic stay of performance would be extended while those questions are pending.  
Protests often are filed simply because unsuccessful offerors are not provided sufficient information from agencies as to why their proposals were found lacking and were not chosen for award. By requiring that unsuccessful offerors receive detailed information in their debriefings, the Senate is seeking to curtail protests on that basis and to improve the usefulness of debriefings.  
Finally, Section 822 would require that for all protests arising from DoD agencies, the GAO must issue its decision on the protest within 65 days after the protest is filed, unless the protest presents "unusually complex issues or large agency records," in which case the normal 100-day deadline for a decision would apply. With the GAO already strained in ensuring compliance with the 100-day deadline, it would be quite a challenge to keep up with its already-substantial protest docket in the proposed shortened timeframe.     
Although it remains to be seen whether these new requirements will make it into the final FY 2018 NDAA passed by Congress, government contractors would be wise to be aware of the potential changes on the horizon.

About the Author: 
Jackie Unger is an associate with PilieroMazza in the Government Contracts Group. She may be reached at 
[email protected]
.