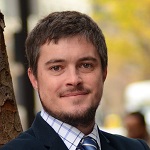 In the Matter of ASIRTek Federal Services, LLC, SBA No. VET-269 (2018), SBA found that the apparent awardee of a contract set aside for service-disabled veteran-owned small businesses ("SDVOSB") was ineligible as an offeror because its joint venture agreement ("JVA") failed to conform to the regulatory requirements. On appeal, SBA's Office of Hearings and Appeals ("OHA") upheld the finding of ineligibility, noting that the appellant's JVA was defunct because it was dated more than a year before the solicitation was issued; made reference to an unrelated 8(a) contract; and did not specify the responsibilities of the parties with regard to contract performance, source of labor, and negotiation of the SDVOSB contract.
While OHA's decision in ASIRTek Federal confirms that specificity remains supreme when it comes to drafting JVA for set-aside contacts, it also demonstrates the relevancy of a separate, critical issue: the date of self-certification. In this regard, the appellant had self-certified as an SDVOSB with its initial offer on July 20, 2016, roughly one month prior to SBA's final rulemaking, which implemented the All Small Mentor-Protégé Program and created uniform requirements for all small business programs regarding the contents of the JVA. Therefore, SBA applied the prior version of its SDVOSB joint venture regulations which, among other things, required that at least 51% of the net profits of the joint venture be distributed to an SDVOSB. The appellant's JVA, however, stated that profits would be split commensurate with work performed, a requirement unique to 8(a) joint ventures as of the July 20, 2016, self-certification date. The JVA was flawed for this reason.
Furthermore, although the appellant had prepared an addendum to the JVA, which did reference the SDVOSB procurement at issue, the addendum was not signed by both of the venturers until December 28, 2017, and thus was not in effect when the appellant self-certified as an SDVOSB. As a result, SBA rightly declined to consider the addendum. Notably, even if the addendum had been fully executed as of the July 20, 2016, self-certification date, it still would not have saved the contract award because OHA found that it, too, contained no substantive information about the respective roles and responsibilities of the joint venturers.
In closing, if you are preparing a JVA for a set-aside contract, you need to pay close attention not only to the contents of your JVA, but also to the date of your initial offer and the applicable regulations and documents in effect at that time.
About the Author: Peter Ford heads our Boulder, Colorado office and is a partner in our government contracts group. He may be reached at [email protected].