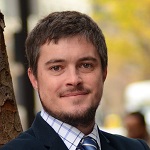 Starting on October 1st, SBA began hearing protests challenging an apparent awardee's eligibility for inclusion in the VA Center for Verification and Evaluation ("CVE") database and, in turn, its eligibility for a VA SDVOSB contract award. Previously, an SDVOSB status protest for a VA procurement was filed with the contracting officer, who then forwarded the protest to the Director of the CVE to render a status determination. To be timely, the protest had to be filed within five business days after notification by the contracting officer of the apparently successful offeror.
Under the new rules, the five-day deadline to file a VA SDVOSB status protest with the contracting officer remains unchanged. However, the ultimate recipient and adjudicator of the protest is now the SBA Office of Hearings and Appeals ("OHA"). Because eligibility for a VA SDVOSB procurement is determined both at the time of initial proposal submission and at the time of award, OHA will examine eligibility at two separate points: (1) as of the date the concern submitted its initial offer, including price, and (2) as of the date the protest was filed. If OHA determines that the protested concern is not an eligible SDVOSB, the concern will lose out on the contract award and immediately be removed from the CVE database. And, until the concern is reentered into the database in connection with a new application, it will be ineligible for future VA SDVOSB procurements.
Notably, OHA's jurisdiction also extends to general (i.e., unrelated to a specific VA procurement) protests of eligibility for inclusion in the CVE database, as well as appeals of denials and cancellations of inclusion in the CVE database. SBA also began hearing these challenges on October 1st.
About the Author: Peter Ford heads our Colorado office and is a partner in our government contracts group. He may be reached at [email protected].