WASHINGTON, DC, JUNE 19, 2019: In line with PilieroMazza's Strategic Plan, the firm has instituted "Walking the Talk" – a new level of operating principles and core values that will further enhance efficiencies and the firm's internal culture – with the aim of continuously improving client service delivery. Additionally, PilieroMazza has hired Sheryl Miller as Director of Client Engagement, a newly created role to support the firm's ongoing focus on the client experience.
"'Walking the Talk' embodies our belief system, incorporating standards on how we serve our clients' best interests, but also how we at PilieroMazza work with one another," said Managing Partner, Pamela Mazza.
The principles and values include:
Responsiveness:  Our team makes every effort to return calls and emails within the same day. 

Passionate:  By taking time to understand client goals and needs, we are better able to be a trusted advisor to each client, to facilitate wise client choices, and to help troubleshoot as situations arise. 

Team-Oriented: A team collaborating on a project is more likely to develop creative arguments, spot all issues, and provide a more fulsome solution to a problem. 

Personal and Professional Fulfillment:  When one of our colleagues finds it necessary to rebalance the demands of our practice, we are committed to helping him or her do so through a team approach.   

Rewarding Environment:  Our philosophy is that there is room for all to advance as long as we serve our clients well, efficiently, and in a responsive manner. 

Devoted and Committed:  We strive to be our client's trusted legal advisor and believe that knowing a client's business goals and strategy allows us to better solve their legal problems. 

Thought Leadership:  Participating in events nationwide and advocating for business-friendly laws and regulations that further the integrity of the government contracting industry, the firm has secured the respect of government and business leaders who look to us for guidance on how to make the system work better. 

Creativity:  We take our fiduciary duties as zealous advocates to heart, always prepared to make arguments that test the boundaries of established laws and principles to achieve our clients' goals.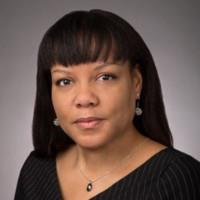 In her role as Director of Client Engagement, Ms. Miller will – working alongside PilieroMazza clients, lawyers, and support staff – develop protocols and streamline operations to improve the client experience. "Sheryl has nearly 20 years of experience working with lawyers and their clients on client-centric initiatives and is a welcome addition to our team," Ms. Mazza added.
Ms. Miller is initially tasked with (1) refining the process by which clients obtain recent developments on legislative and regulatory updates; (2) identifying technologies to advance client access to resources, including secure client portals for exclusive content and programming; and (3) collaborating with practice chairs to execute action plans for legal and industry teams.