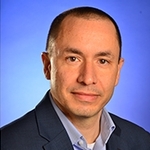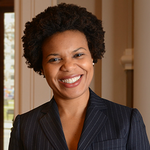 The U.S. Government Accountability Office ("GAO") has released a report on its review of several issues related to the North American Industry Classification System ("NAICS") codes. Although it found that there are some inconsistencies in the assignment of NAICS codes – and thus size standards – for substantively similar procurements, only about 20 percent of NAICS codes appeals are successful. This is likely due to the fact that, in order to win a NAICS code appeal, an appellant must demonstrate that the contracting officer made a clear error of fact or law, not just that he or she had suspect intentions in assigning the code, such as favoring an incumbent. 
The U.S. Small Business Administration ("SBA") bases its small business size standards on NAICS codes, which determine whether a business is small, depending on either the company's revenue or number of employees. Businesses below an assigned size standard are considered small for a particular NAICS code, and thus they may be eligible to bid on procurements that have been set aside for small businesses under that NAICS assigned. Government contractors had raised concerns regarding whether contracting officers chose NAICS codes so that a government procurement has a certain size standard, instead of choosing a NAICS code that fits with the principal purpose of the procurement. They also had questioned whether the NAICS codes assigned to indefinite delivery/indefinite quantity contracts that consist of multiple awards and orders best represent the work performed under the majority of the orders. 
In order to address these concerns, the U.S. House of Representatives Committee on Small Business asked GAO to review these issues. GAO conducted a review to determine what contracting officers consider when assigning NAICS codes to federal contracts; the status of efforts to clarify how NAICS codes should be assigned; industry views on the assignment of NAICS codes; and the number and outcome of NAICS codes appeals filed with the SBA Office of Hearings and Appeals. 
Under Federal Acquisition Regulation ("FAR"), in determining which NAICS code to assign to an acquisition, contracting officers are supposed to give primary consideration to industry descriptions in the NAICS Manual; the solicitation's description of the product or service to be procured; the value and importance of the components that make up the end product; and the function of the goods or services being obtained. Specifically, GAO reviewed how the Army, Navy, Department of Homeland Security, and Department of Health and Human Services assign NAICS codes to their procurements. The contracting officers at these agencies stated that they review the procurement's statement of work and assign the code that represents the majority of the work. They also consult with the agencies' small business specialists. The contracting officers noted that assigning NAICS codes can be challenging because NAICS codes' definitions are broad, and sometimes more than one code can be assigned to a solicitation. GAO noted in its review that some orders had similar purposes, but they had been assigned different NAICS codes that had different size standards. 
Further complicating matters, in 2013, SBA issued a rule on assigning NAICS codes to multiple-award contracts, which clarified that, if a multiple-award contract consists of discreet categories, contracting officers can assign different NAICS codes with corresponding size standards to each category. However, the FAR and the Federal Procurement Data System-Next Generation, a system used to collect and report federal procurement data, must be updated to implement the SBA rule. Thus, agencies are not yet implementing the rule that enables them to assign different NAICS codes by category. 
GAO also interviewed industry groups and small businesses that had filed NAICS codes appeals. Some of them believed that contracting officers sometimes assign NAICS codes that enable them to make award to a company that is not considered small under the correct NAICS code while others believe that contracting officers assign NAICS codes with small size standards to limit competition and meet small business contracting goals. They also expressed concern that contracting officers may choose a NAICS code that puts the incumbent contractor in the best position to compete instead of assigning the correct code.  
The SBA also raised the prospect that contracting officers and agencies in general may select a NAICS code with a larger size because it enables a broader number of providers to participate, thus satisfying the ultimate client (i.e. the program office) and allowing the federal agency to meet its statutory small business goals. At the SBA and amongst Procurement Center Representatives, this is sometimes referred to as "NAICS code shopping." In some ways, it can be viewed as beneficial to the agency and can increase the likelihood that the requirement will get set aside for small businesses. If you put yourself in the shoes of the contracting officer, you have a requirement to fulfill for your customer, you want it to be awarded to a small business so you can meet your small business goals, and you want it to meet the Rule of Two (which requires at least two responsible small business concerns that are competitive in terms of market prices, quality, and delivery to exist for an automatic set-aside to occur). If you select the larger NAICS code, you satisfy your customer's desire for a more competitive pool of bidders, you ensure that there are at least two small businesses that can provide the product or service, and you get a new set-aside to help meet your statutory small business goals.   
Not surprisingly, contracting officials disagreed that they selected improper NAICS codes and pointed to the low success rate for NAICS codes appeals as evidence that they are selecting the correct NAICS codes. However, GAO determined that for two out of three sectors, the proportion of obligations and new contracts had increased for NAICS codes whose size standards had increased. This provides some evidence that agencies might be selecting NAICS codes that have a higher size standard when they are able to do so. 
Lastly, GAO found that the success rate for NAICS codes appeals is low. Of the 62 appeals that were filed from 2014 to 2016, only 12 (less than 20 percent) were granted. Of those that were not granted, 35 were dismissed for procedural reasons, and 15 were denied because the NAICS code designation was not based on a clear error of fact or law. Thus, even though government contractors have questioned the assignment of NAICS codes, and some contracting officers have admitted that assigning the correct code can be challenging because more than one code may be appropriate, NAICS codes appeals do not have a high rate of success. In order to be successful on such an appeal, a contractor must show that the contracting officer made a clear error of fact or law, which can be a high bar to pass.  
It is important to note that an official appeal is not the only course of action if a bidder feels that a wrong NAICS code has been selected. A potential bidder can present their concerns to the cognizant office within SBA that has oversight of the buying activity. Prospective contractors can bring their concerns to the attention of SBA's Area Director and the relevant Procurement Center Representative. In fact, our firm has experience in successfully raising these issues without filing an official protest.
About the Authors: Ambi Biggs is an associate with PilieroMazza who practices in the areas of litigation and government contracts. She may be reached at [email protected]. John Shoraka is the Managing Director of PilieroMazza's Advisory Services which helps small businesses navigate in the federal marketplace by developing successful strategies to help businesses thrive. He may be reached at [email protected].