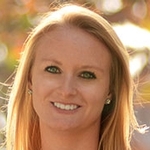 Many federal government contractors are familiar with certain federal certifications, such as small business, woman-owned small business, service-disabled veteran-owned small business, and the like, and the contract set-aside benefits that are associated with such socioeconomic designations. While some of these federal certifications may flow down to state and local procurements, many government contractors may also qualify for state and local certifications, which can generate more revenue outside of the ever-competitive federal government contracting marketplace.
Similarly to the federal government, many states set contracting goals for participation in state and local procurements by small businesses. For example, in Colorado, the Regional Transportation District has a goal of awarding 24% of applicable professional services, construction, and procurement contracts during fiscal years 2017–2019 to Disadvantaged Business Enterprises ("DBEs"). The DBE program is a federally mandated program, but certification is determined on a state level. Once you are certified as a DBE in one state, there is a reciprocity procedure for other states. And, any entity, public or private, to which U.S. Department of Transportation ("DOT") financial assistance is extended, either directly or indirectly, must set an overall goal for participation by DBEs in DOT-assisted contracts, with minimal exception.
In addition to DBE certification, many states have their own certification programs, such as the Emerging Small Business Program (Colorado); Minority Business Enterprise or Small Business Enterprise (Maryland); Small, Women-owned, or Minority-owned Certification (Virginia); and Disabled Veteran Business Enterprise (California) and Local Business Enterprise (San Francisco), to name a few. State and local agencies solicit bids for all sorts of projects, many of which are set aside for certain small businesses, just like procurements with federal government agencies. Learning about the requirements and obtaining a federal, state, or local small business certification can help set you apart and qualify you for participation in procurements that you may not otherwise have access to or know about.
As the competition pool may be smaller for state-run procurements and, even if you are simply seeking to expand your small business through participation in more procurement opportunities, federal government contractors should look into whether there are state or local certifications for which they qualify. We have assisted many clients with their state and local certifications and ensuring compliance. If you have any questions regarding the eligibility of your small business or need assistance with the certification process, we are here to help.
About the Author: Meghan Leemon is an associate with PilieroMazza in the Government Contracts Group at our Colorado office. She may be reached at [email protected].