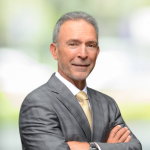 PilieroMazza—a bu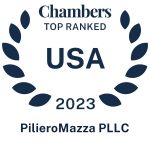 siness law firm serving the legal needs of government contractors and commercial businesses—is proud to announce that the 2023 edition of Chambers USA ranks the Firm's Government Contracts Group in its highest category nationwide and also rated the Mergers & Acquisitions Group, for a second consecutive year. Furthermore, Jessica duHoffmann, the head of PilieroMazza's newly launched Construction Group, was ranked for a second consecutive year. Managing Partner Tony Franco remarked: "Our objective is to always provide the highest level of legal representation to our clients. A ranking in Chambers USA demonstrates the priority our entire team places on legal acumen and client service."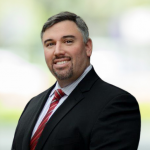 Government Contracts – USA-Nationwide: Highly Regarded
Group Chair Cy Alba said: "Businesses operating in the world of government contracting need lawyers who are well-versed in this complex area of the law. PilieroMazza maintains a strong reputation as the go-to law firm representing contractors in the regulatory rule-making process, bid protests, claims, joint ventures, and contract novations, among other things. We appreciate being distinguished by our clients, resource partners, and Chambers USA as a top-tier law firm for government contractors."
PilieroMazza is proud of its reputation as the go-to law firm for contractors navigating the complexities of doing business with the federal government. It's a distinction we've earned by shaping the future of federal procurement law through the cases we pursue, by interacting with key government decision-makers, and by testifying before the U.S. Congress. Our attorneys resolve issues for government contractors in a thoughtful, thorough manner that considers all aspects of their business. This holistic approach, attention to detail, and dedication to personalized and responsive client service combine to create exceptional value for our clients. Visit this link to learn more.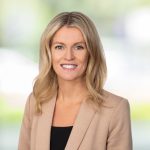 Mergers & Acquisitions – Maryland: Corporate/M&A
Abby Baker, Chair of the Business & Transactions Group, stated: "Our high-performing M&A team encounters all manner of M&A transactions, particularly transactions in the heavily regulated government contracting space. We are pleased to be listed in Chambers USA for a second year."
Lawyers in PilieroMazza's Mergers & Acquisitions Group work collaboratively to advise government contractors, commercial businesses, and private equity fund-backed buyers with respect to M&A transactions in the state of Maryland and nationwide. The Group's agility and flexibility are underscored by the array of engagements we handle. Engagements include discrete asset-based business division acquisitions, private venture capital securities financing transactions, and middle-market enterprise M&A transactions. Visit this link to learn more.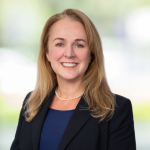 Jessica duHoffmann – Maryland: Construction
Jessica duHoffmann, Chair of the Firm's Construction Group, commented: "Companies in the construction arena play a vital role in building and strengthening our nation's infrastructure, and I'm proud to be an advocate for their legal rights. I'm delighted to be on this esteemed list for a second year."
Attorneys in PilieroMazza's Construction Group represent clients in building construction; architecture and engineering services; highway, street, and bridge construction; heavy and civil engineering construction; and utility construction. A deep understanding of the construction industry and its unique compliance requirements allows the Group to provide clients with well-rounded advice and counsel on laws and regulations governing private and public projects, including daily operations, contracts, employees and labor relations,  potential conflicts, and opportunities for growth. Visit this link to learn more.