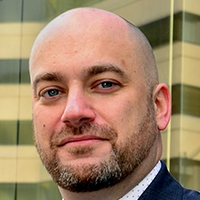 The language you choose to put in your subcontract matters, even if you do not understand it or applying that language might end in an unfair result. The Ninth Circuit Court of Appeals drove this point home recently in Aspic Engineering and Construction Company v. ECC Centcom Constructors, LLC.
In Aspic, a contractor, ECC, was awarded two prime contracts by the U.S. Army Corps of Engineers for the construction of various buildings in Afghanistan. Aspic, an Afghani company alleged to be unfamiliar with U.S. federal contracting law, performed some of the work on the prime contracts pursuant to two subcontracts with ECC. The subcontracts flowed down certain prime contract requirements, including FAR 49.2 through 49.6, which govern terminations for convenience, and dictated that all provisions that applied to the prime contractor's relationship with the government applied equally to the subcontractor's relationship with the prime contractor.
The Corps eventually terminated the ECC prime contracts for convenience, and, shortly thereafter, ECC likewise terminated Aspic's subcontracts for convenience. Aspic submitted a termination for convenience settlement proposal, attempting to recoup the costs it incurred prior to the termination. FAR 49.108-3 requires a contractor seeking settlement after a termination for convenience to provide "accounting data and other information sufficient for adequate review by the Government . . . ." However, Aspic's submission to ECC was inadequate, and it was unable to provide the necessary information.
Ultimately, ECC and Aspic ended up in arbitration over the termination for convenience damages. After a hearing, the arbitrator determined that the subcontractors were drafted with substantial favoritism to the prime contractor, and "in view of the fact that the normal business practices and customs of subcontractors in Afghanistan were more 'primitive' than those of U.S. subcontractors experienced with U.S. Government work, it was not reasonable to expect that Afghanistan subcontractors would be able to conform to the strict and detailed requirements of general contractors on U.S. federal projects." In other words, the arbitrator concluded that, despite the express terms of the subcontract, it would not be fair to hold Aspic to those terms because it was unfamiliar with U.S. federal contracting principles. And, he awarded Aspic over $1 million in termination for convenience damages.
ECC challenged the award in the U.S. District Court for the Northern District of California, which overturned the arbitrator's decision. On further appeal, the Ninth Circuit agreed that the arbitrator's award could not stand. The Court held: "To allow contractors and subcontractors, foreign or domestic, to evade the FAR provisions because a subcontractor was too unsophisticated or inexperienced to fully understand them would potentially cripple the government's ability to contract with private entities, and would violate controlling federal law."
A small mistake or misunderstanding can have big consequences in the government contracting space. Aspic serves as a reminder to prime contractors and subcontractors alike that a clear understanding of the specific terms of a contract—including all flow-down provisions—is critical in case the prime-sub relationship goes south before, during, or after performance.
About the Author: Matt Feinberg is an associate with PilieroMazza who practices in the areas of litigation, labor and employment, and business and corporate law. He may be reached at mfeinberg@pilieromazza.com.