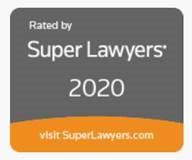 PilieroMazza is pleased to announce that Kathryn Hickey, Lauren Brier, and Sara Nasseri are now among the Firm's 13 attorneys distinguished with a listing in the 2020 edition of Super Lawyers®.  Attorneys from PilieroMazza's four core practice areas—including Government Contracts, Business & Transactions, Labor & Employment, and Litigation & Dispute Resolution—are represented in this year's list.
Super Lawyer® Kathryn Hickey is a partner and the chair of PilieroMazza's Business & Transactions Group, where she counsels commercial businesses and government contractors in matters involving general business concerns, including mergers and acquisitions, venture capital investments, and commercial contracting.  Ms. Hickey also represents companies in the negotiation and implementation of institutional financing and commercial loan transactions with large institutional lenders.
"Rising Stars" Lauren Brier and Sara Nasseri are associates in the Firm's Government Contracts and Labor & Employment practice groups, respectively.  Ms. Brier represents commercial businesses in a variety of government contracting and litigation matters, such as guidance on bid protests, terminations, constructive change claims, multiple award schedule contracts, and solicitation reviews.  Ms. Nasseri focuses her practice on advising businesses on a range of workplace-related matters, including equal employment opportunity laws with a particular focus on workplace compliance laws and regulations, federal contractors' affirmative action and non-discrimination obligations, and pay equity and systemic pay discrimination.
Super Lawyers®
Rising Stars