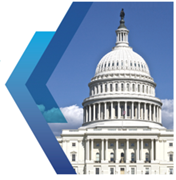 The U.S. government is the #1 purchaser in the world.  The federal government spends billions of dollars each year on a wide range of products and services, from medical supplies and software to cybersecurity and janitorial services.  Additionally, contracting with the federal government has often been referred to as "recession-proof" because the government's purchasing needs are less likely to be impacted by a slowdown in the broader economy.  Contracting with the federal government is certainly very different from the commercial world and presents unique challenges.  But it also offers many unique advantages along with the opportunity for new revenue streams that may be particularly valuable in the current economic environment.
For commercial businesses seeking entry into the federal marketplace but not sure where to start, PilieroMazza attorneys from a cross-section of the Firm's practice areas—including Government Contracts, Business & Transactions, Labor & Employment, and Litigation & Dispute Resolution—present the podcast series "Commercial Businesses New to Government Contracting."  Six episodes cover a myriad of topics for commercial businesses that are new to the federal market, including compliance requirements, labor and employment considerations, small business programs, M&A transactions involving government contracts, and dispute resolution.
To access the full series, please visit this link.